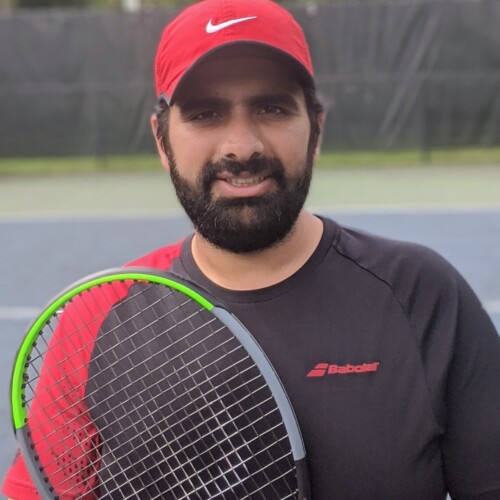 Mustapha Jamal
Mustapha is a Tennis Canada Certified Club Pro 1 and a Tennis Canada Certified Official with several years of experience teaching tennis at the Rosedale Tennis Club, to members of all ages and skill levels.
He has been ranked as high as 6 provincially in his home country of Pakistan.
Specializing in stroke development and strategic planning for successful match play, he is known for his high intensity Cardio Tennis clinics and engaging Junior Program instruction.
Mustapha also organizes provincial tournaments at the club.